« MAN WITH A MISSION »
« (…) With a busy schedule of concerts and the luxury of several guaranteed recordings, Lefevre is still anxious about the future of classical music and above all bringing new audiences to the concert halls. It is a concern which extends to his view that cultural autocracy generated by the media is a real threat to our concept of democracy. "I feel so strongly about this - It is more important than a career. (…) When the media industry decides every day what kids will like, we are depriving a generation of the process of thinking and decision-making. This is dangerous. (…) I have worked a lot with kids, going to schools to introduce them to (classical) music. I'm not saying to them that it's better, but they should listen and see for themselves (…) »
- International Piano Magazine -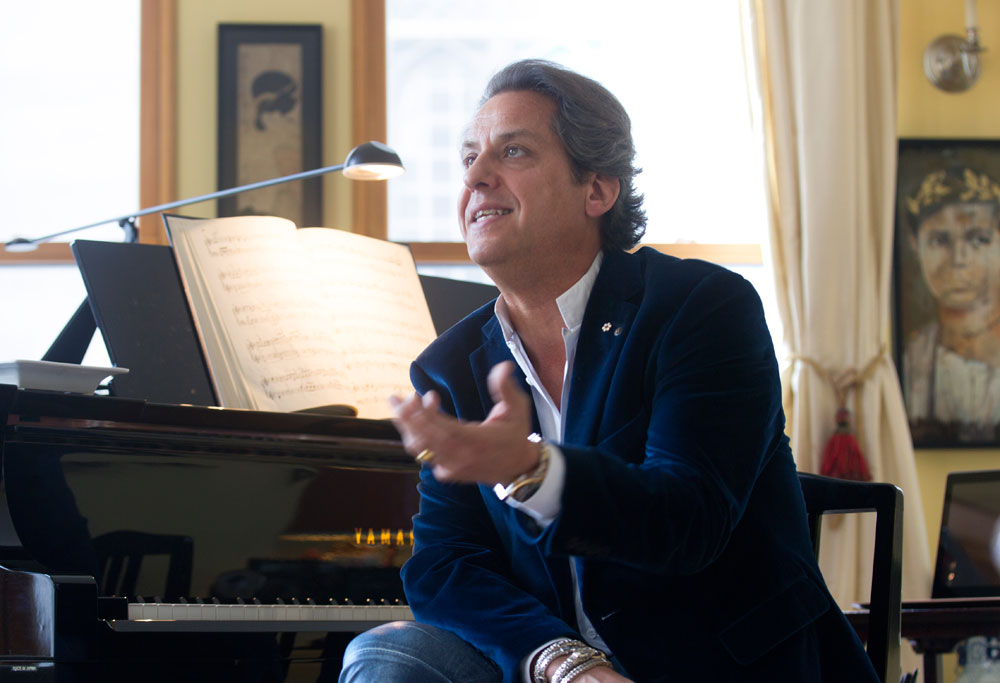 © Annik MH de Carufel
Pursuing his "cultural mission", for over the past thirty years, he has graciously visited thousands of students worldwide, from elementary to high school, introducing them to classical music, when on tour or at home.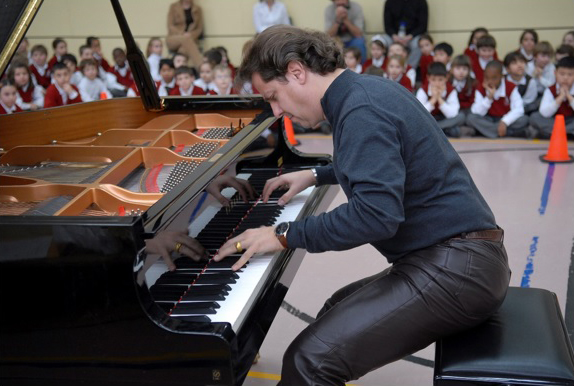 © Caroline Bergeron
Through the years, Alain Lefèvre was always keen to participate to numerous benefit events for charities and other various causes.

Founding member of the École St-Pierre-Apôtre's Foundation in Montreal (now named La Fondation des Petits Rois), in the service of children living with intellectual disability and autism, a memorable event amongst others, remains his benefit recital under the auspices of the late actor Christopher Reeve, who was presiding the international symposium on the spinal cord, organized by the University of Montreal's Research Center for Neurological Sciences. He also raised funds for the Cystic Fibrosis Canada, the Montreal Heart Institute, the Quebec Cancer Foundation, GRIS-Quebec – a community organization which raises awareness on sexual orientations and offers to the young LGBT's a neutral and safe living environment – the Philou Center, Le Refuge and Sun Youth, just to name a few.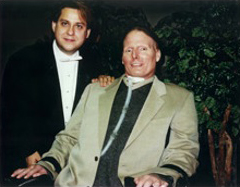 With Christopher Reeve / © Alain Lefèvre - Personal archives