HIS ASSOCIATION WITH RADIO-CANADA

Alain Lefèvre was only 9 years old when he first appeared on Radio-Canada's TV show "Femme d'Aujourd'hui", hosted by Aline Desjardins. He had just won the First Prize at the Heintzman Piano Competition. Since then, he has taken part in hundreds of radio and television shows as a guest artist and became a House special guest radio host in 2005.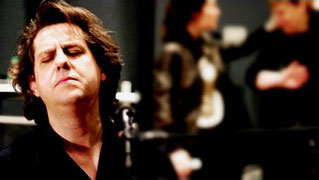 Live at Studio 12, Radio-Canada / © Philippe Santerre
With the fiery passion that has become Lefèvre's trademark, he offers to his listeners a selection of rare or unedited recordings, some by deceased great artists, as well as exceptional performances and discoveries, also sharing behind-the-scene anecdotes and confidences on the classical musical milieu and its principal characters, which makes his radio program unique, given the fact that he is an on-stage performing artist himself.
He signed some great interviews, including with conductors Yannick Nézet-Séguin, Kent Nagano and James Conlon, with whom he performed as well.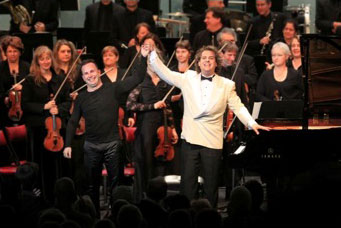 With Yannick Nézet-Séguin / © Courtesy of the Festival International de Lanaudière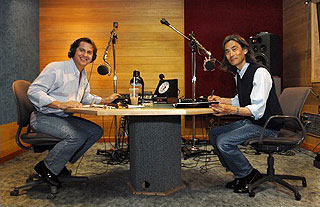 With Kent Nagano / © Radio-Canada Archives
www.icimusique.ca/animateur/22253/lefevrealain